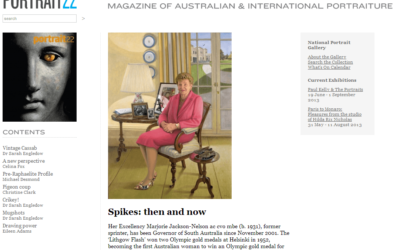 Her Excellency Marjorie Jackson-Nelson ac cvo mbe (b. 1931), former sprinter, has been Governor of South Australia since November 2001. The 'Lithgow Flash' won two Olympic gold medals at Helsinki in 1952, becoming the first Australian woman to win an Olympic gold...
Click link to see selection of products for sale using Avril Thomas Prints Choose print you like, click on the items your interested in purchasing Men's women's or kids apparel Cases & Skins Stickers Wall Art Home Décor Stationary Bags add your address Pay  ...
An exhibition at Federal Parliament House Canberra with Portait Artists Australia Nov 4th 2012 Subject Prof Karen Renolds South Australias  Scientist of the year 2012 and Engineer of the year Australia 2010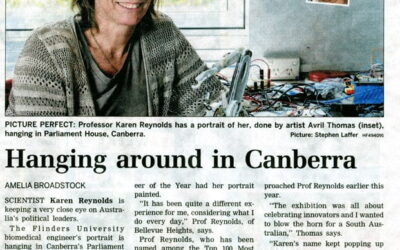 Portrait of Karen Reynolds. Australian Engineer of the year 2010 and South Australian Scientist of the year exhibited at Federal Parliament House Canberra with Portrait Artists Australia exhibition  "Celebrating innovators"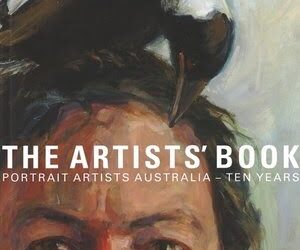 Proud to be included in "The Artists Book" a 180 page book released in Sydney April with leading artists from round Australia. A Portrait Artists Australia publication.  A really beautiful celebration of portraiture!!!  Am one of only 2 artists from South Australia...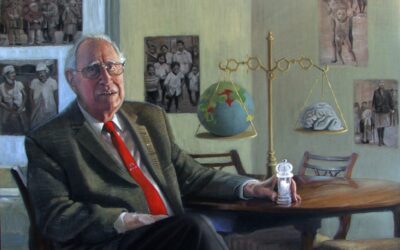 copy of "The Remedy" used by Basil Hetzel during Uni SA exhibition to commemorate his lifes work.

Avril's work was featured both in the Independent weekly August 6 - 12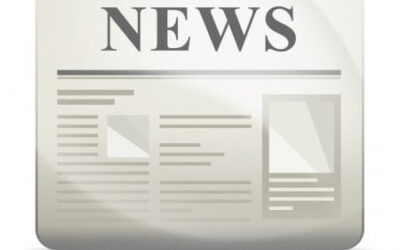 8 Portraits Monash - Deans of Science collection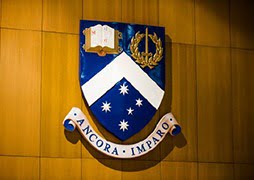 Commissioned by Monash University to paint Les Williams - Posthumous piece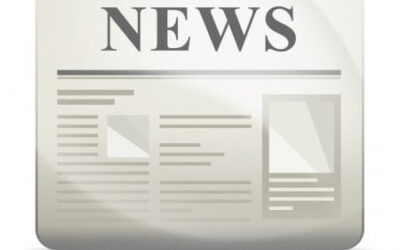 Now a member of Portrait Artists of America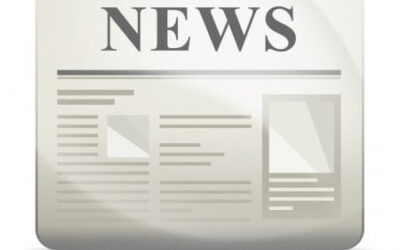 Working on private commissioned pieces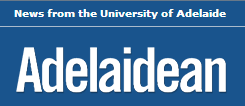 A portrait of esteemed medical researcher and graduate Dr Basil Hetzel AC, painted to commemorate the University of Adelaide's 125th anniversary of its medical program, has been officially unveiled in the Queen Elizabeth Hospital. Dr Hetzel was one of 59 of the...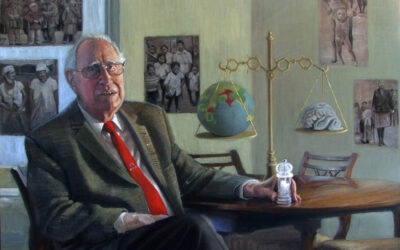 Portrait of Basil Hetzel "The Remedy" was unveiled at The Basil Hetzel Institute for Translational Health Research. Delighted to have this image featured several times throughout the 2010 Research Report
The cream of South Australia's medical profession has been brought to life by two local artists in a specially commissioned art show celebrating the 125th anniversary of the University of Adelaide's Medical School. Fifty-nine portraits of the State's best known...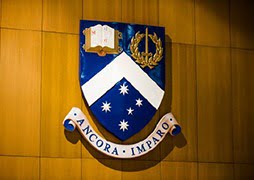 2010 Commissioned by Monash University, Victoria to paint collection, Deans of Science Prof Jock Marshal, Prof John Swan, Bill Muntz, Prof Ian Rae, Prof James Warren, Prof Ron Davies , Prof Ross Norris, Prof Kevin Westfold.