Links  to see selection of products
using Avril Thomas Prints
1. Click on the items your interested in. 
2. Choose print you like.
Buy online.
Clothing –
Mens clothing – Hoodies, Lightweight Hoodies, Lightweight Sweatshirts, Zipped Hoodies
T- Shirts – Active, Baseball 3/4 Sleeve, Classic T, Graphic, Long , Long Sleeve, Premium,
Womens clothing – Dresses – A-Line dress, Graphic Dress, Mini Skirts, Sleeveless top, Chiffon top, Racer back  T-Shirt, Leggings, Sweatshirts and hoodies ,
Childrens clothing – Kids pullover hoodies, Babies onesies, kids and babies t-shirts.

Wall Art – Art Board Prints, Art Prints, Canvas Prints, Framed Prints, Metal Prints, Mounted Prints, Photographic Prints, Posters
Home Décor / Home Living – Acrylic Blocks, Aprons, Bath Mats, Bedding, Clocks, Coasters, Jigsaw Puzzles, Magnets, Mugs, Pillow & Cushions, Shower Curtains, Tapestries,
Stationary – Greeting cards, Postcards, Hardcover Journal, Spiral notebook,
Bags – backpack, tote bag, duffel bag, drawstring bags,
Accessories Mask, Pins /broaches, Scarves, Socks, Water Bottles, Zipper Pouch/ Pencil case,
add your address,Pay, its delivered to your door.
EASY
 size and price options on the links
Receive your items – regular or express.
For items with prints of  paintings / drawings and photography Click Avril Thomasart Portfolios 
  Collections and Themes
Flowers – Paintings and drawings prints,
Animals – Painting and drawings prints,   
 Landscape Paintings and drawings prints,
Medical/Operating Paintings and drawings prints,   
General Photographic work prints ,
Items for fun
…………………………
  The Magpie Springs Collections By Avril Thomas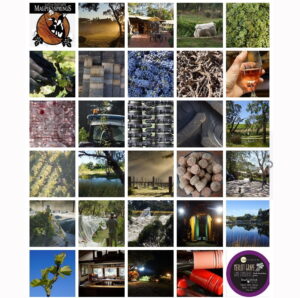 Winemaking / grape growing / landscape / vineyard prints
Buildings and landscape prints,
Weddings and Celebrations prints,
Nature prints found at Magpie Springs,
This and That – Random findings prints,
Artistic and fractuals prints,
Sporty and just for fun findings prints,
———-> Follow me on Pinterest to see more <———