Avril Thomas was commissioned to paint and draw fifty-nine portraits by Adelaide University School of Medicine.
Some of South Australia's best known medical personnel were brought to life in these works for an art show celebrating the 125th anniversary of the University of Adelaide's Medical School. 
The works were on display at Adelaide University in Bonython Hall, Adelaide Convention Centre and at the School of Medicine.
The portraits cover subjects from a wide range of specialties and eras, including the co-founder of the University of Adelaide's Medical Program in 1885, Sir Joseph Verco, who was recognised as the leading physician in Adelaide in the late 1800s.
The Show "A Day in the Life of Medicine"  Works shown here were by Avril Thomas.
A book with the full collection is available at Magpie Springs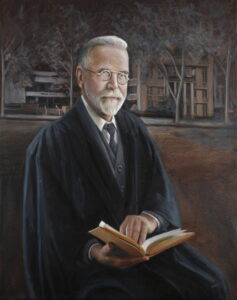 A Day in the Life of Medicine" is a visual snapshot of the history of medicine and its teaching at the University of Adelaide, spanning many genres and generations. From the founding of the school by Sir Joseph Verco to some leading professionals in whose steps the students of today aspire to follow.
It is a tribute to some of the many men and women who have forged their lives with their association with the Adelaide University School of Medicine.
These images capture the people and their work, each one telling a story about the subject within. It is an excellent vehicle for the subject to show what they do, demystifying it in a way (or getting the word across), opening the way for discussion. In doing this project Avril Thomas met some remarkable people. This project captures some of the experiences entailed in the teaching of medicine, be it in the passing of knowledge between student and professor during lectures or the excitement and pageantry when the student finally graduates. Meeting with the subjects was also a chance to discusses how these men and women have travelled the globe helping others or to talk about a global problem such as Iodine deficiency disorder or a new development like "The Da Vinci" robot and its benefits. There are special/ touching moments too, the moment a woman hears the heartbeat of her baby for the first time or a small child with Rheumatoid Arthritis who is so used to going to the Doctor he pulls his shirt up in readiness to be examined. What and interesting and diverse group of people!
We have learnt how generations of many families have passed through the walls of this School of Medicine. The founder's family being a prime example.
A Special thank you to all who participated. This was an exciting project to undertake and a memory Avril Thomas treasures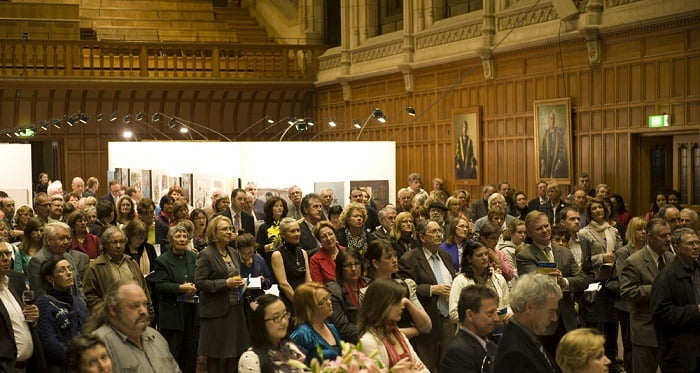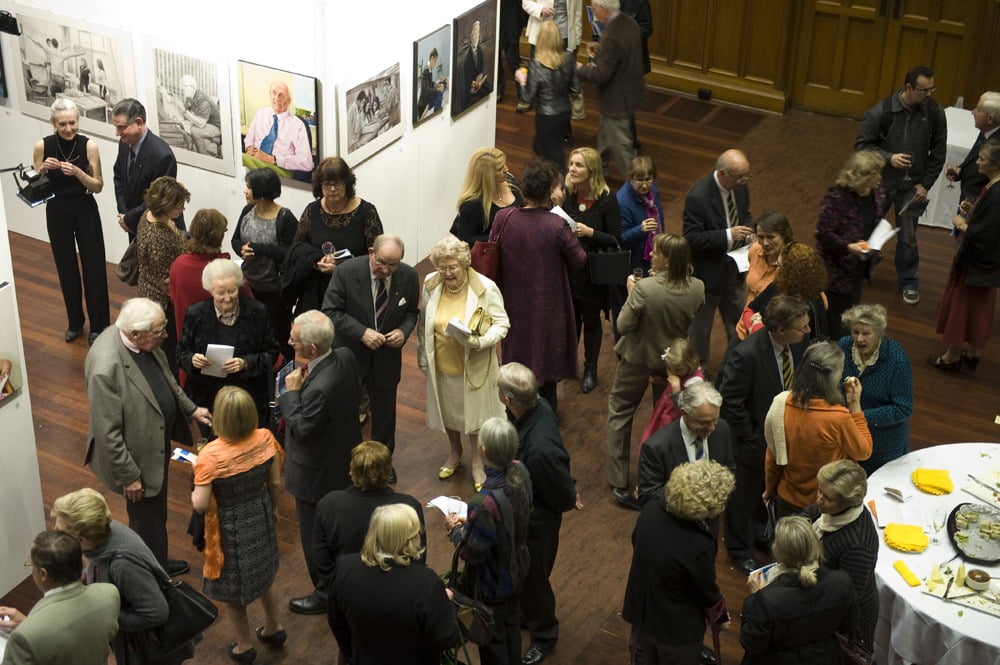 At the opening of "A Day in the Life of Medicine" Adelaide University, Bonython Hall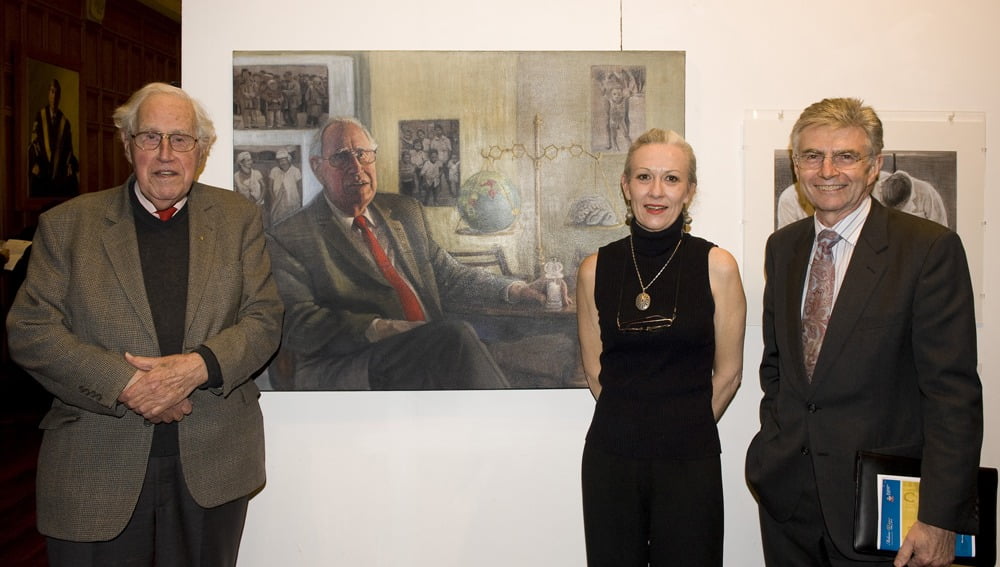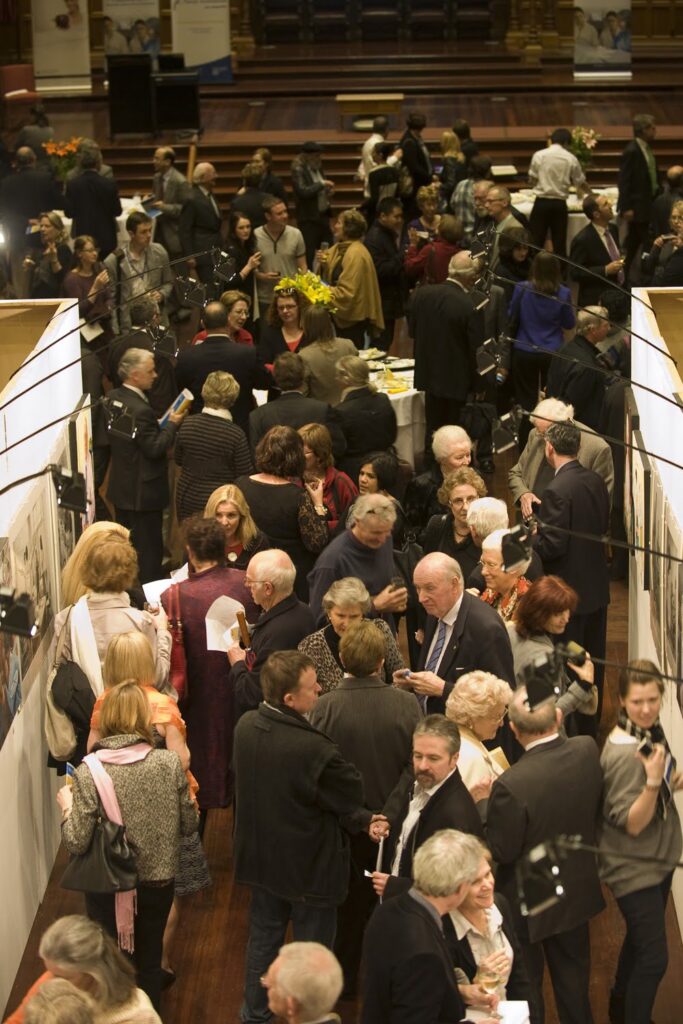 A day in the Life of Medicine – Paintings and Drawings by Avril Thomas